It was bound to happen. I've been dreaming of this day for some time and it's now in motion. I'm making a Doctor Who inspired coat. My Doctor is the 10th. I mean, I have lots of love to spread around to the 9th and the 11th (and Doctors after him) but the 10th, that's where I land. *googly eyes and heavy sighs*
I'm not making his coat exactly. Mine is inspired by his but I'm making the coat dress from Gertie's new book. I think of it as my gender bent Doctor costume coat but I actually want to wear it all the time, not just for cosplaying.
I bought a medium weight suiting for the coat since I doubt it's going to be cold enough this winter to go for a heavier coating. The lining is a nice poly charmeuse.
All I really want is for the colors to be close enough. The way the blue is photographing should be fine even though that's not the color in real life. The Hubbinator was playing color games with the kids, talking about how colors look different next to other colors and, for instance, grey can look blue if it's in the right environment, with the likes of yellows. This got me thinking. I believe this brown suiting next to the lining will work for a recognizable Doctor Who coat. What do you think?
Here's the coat I'm making: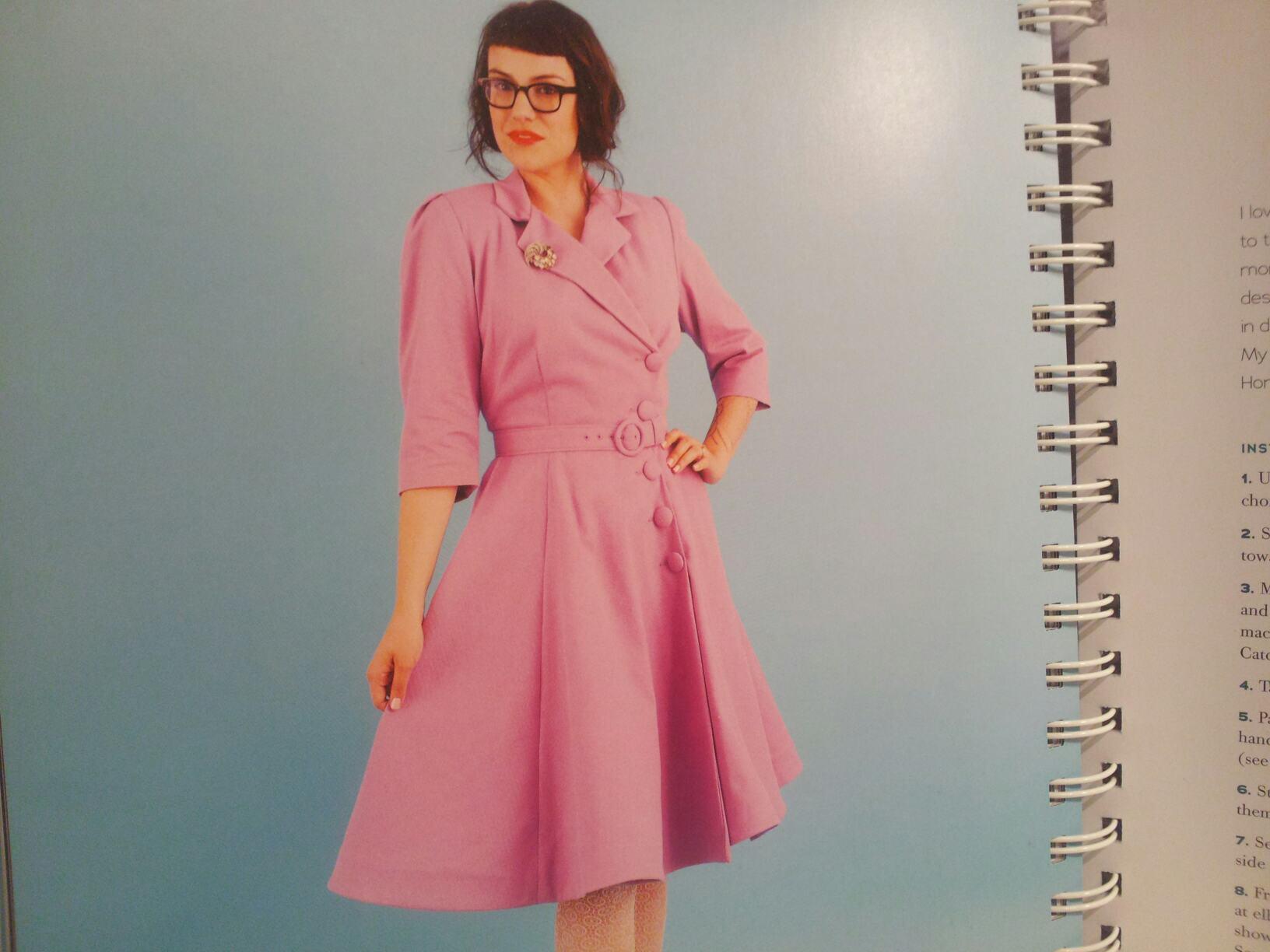 Coolest thing is happening, too. I'm not sewing my first coat alone. Sharon from Dances with Fabric is also making her first coat (using a different pattern) but we're going to be there for each other as first timers. Yay for sewing buddies. I think Karen aka One Girl Circus might also make a coat during this "pattern of your choosing", loosest, most unscheduled CoatAlong ever. Sharon and I only specified that we wanted our coats done before the end of December 2012.
Have you ever made a coat? Do you feel the urge to make your first?