I have so many projects I want to make and with the masquerade ball happening in town I can't quite say no. How could I say no? I can't say no.
I have some deep burgundy colored iridescent taffeta as well as a brown iridescent taffeta that I can make into a skirt to look similar to this one (pattern from Truly Victorian)
I thought I would have enough of the burgundy to make this skirt but I lay the pattern pieces down and I'm shy 2 yards- it's only 45″ wide fabric. The new idea is to either cutting the skirt in half at around the knees and using the burdundy on top and brown on the bottom or alternating burgundy and brown gores. I'm currently waiting for the English Rose velveteen to arrive for the bodice.
This is similar to the bodice I'll be making. I'm using Frances Grimble's books to draft a bodice.
I started sketching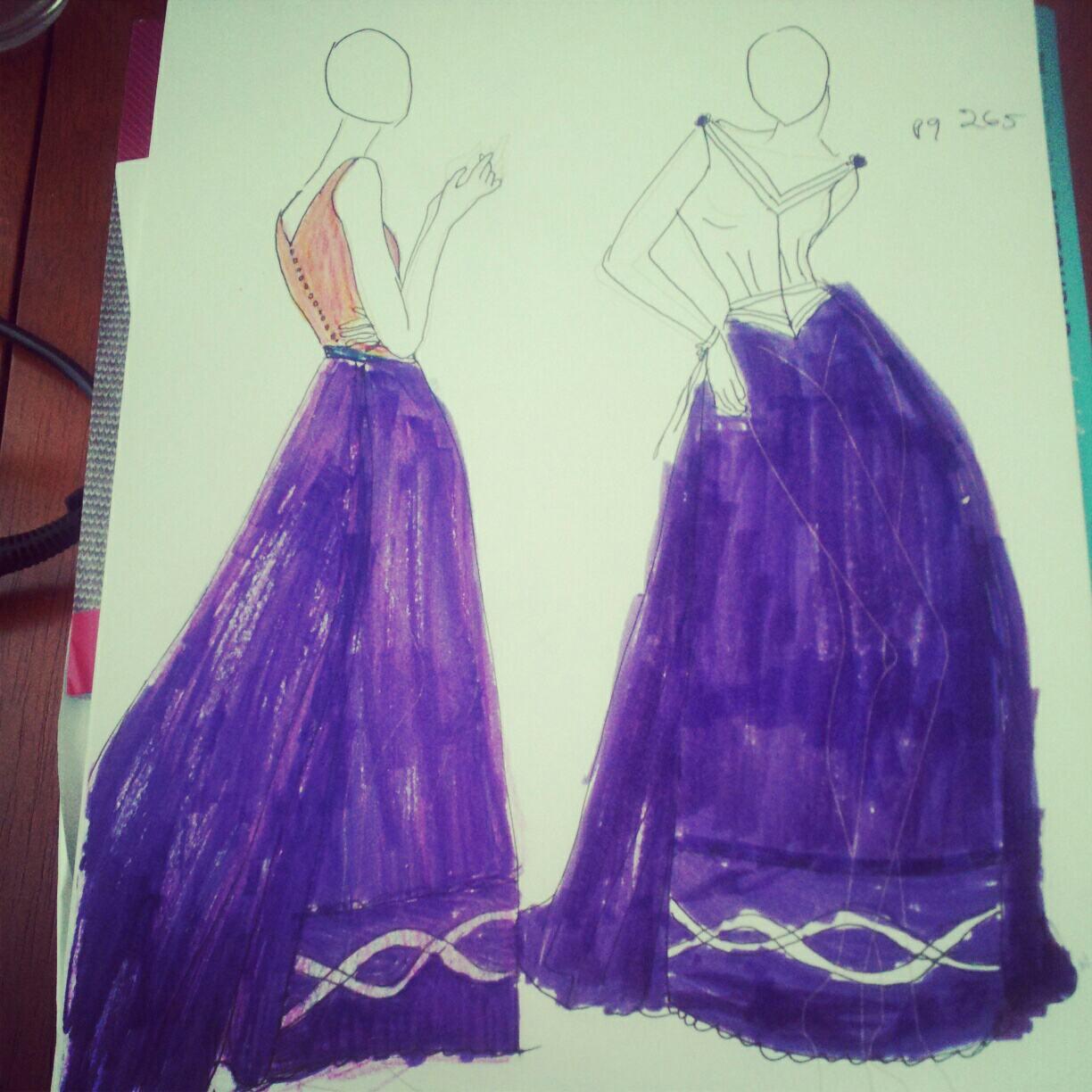 But, see, my burgundy fabric isn't purple. It must be time to buy more markers for the kids. 🙂
Here are two ideas for using the burgundy and brown taffetas together. The pink isn't quite there on one of these sketches but, as I keep reminding myself, I won't really know until my fabric arrives.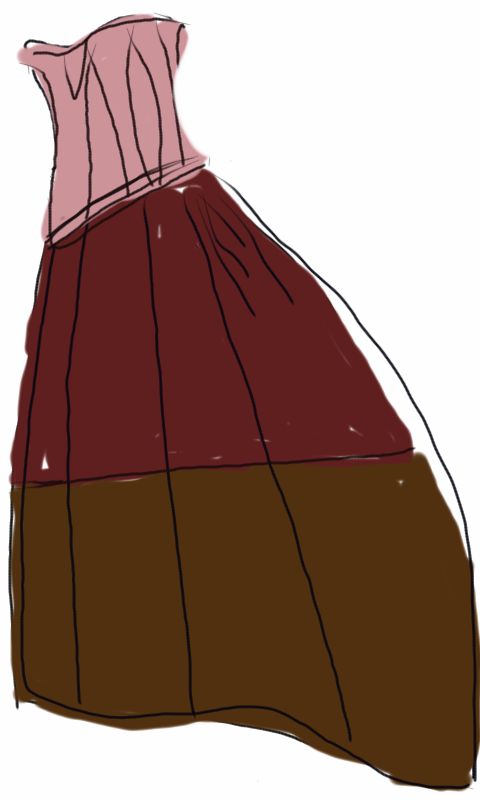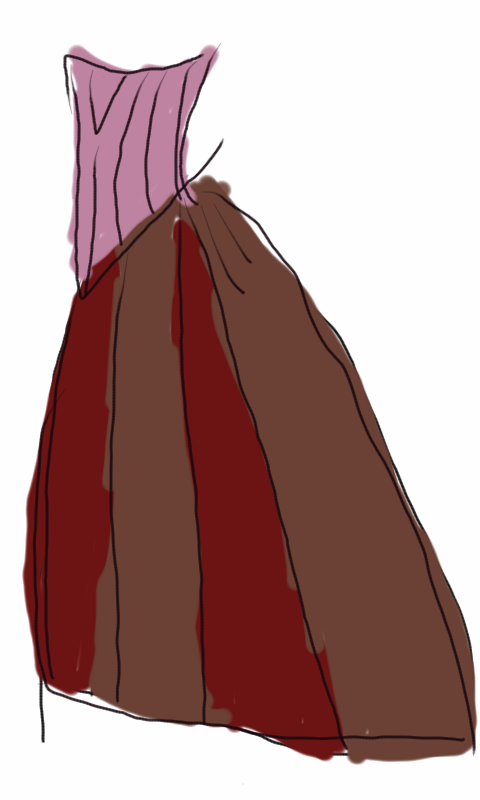 If I get my pink fabric and neither fabric works, I'll have to reassess what I'm doing for this gown. Decisions, decisions. Any other ideas?