Today we're starting with some swimwear inspiration from the 1930s. Let's get started.
What do you think of when you hear 30s swimwear? My mind starts at the elegant evening gowns, like this pattern:
Then, I just picture cutting off the long skirt to a "boy short" length and voila! The run down: low back, angly front with some crossing, and very chic.
Let's look at some bathers from the 1930s.
Click on the image above to go to Wildfell Hall where you'll read more about 1930s fashions. There's even a video. You're going to love it.
As you can see in the image above, these suits were made of worsted wool. The necklines are pretty high compared to period or modern suits and even some 30s gowns I've seen.
Here's a knitting pattern from 1939.
And another one from an Etsy seller Pamoola Vintage (below)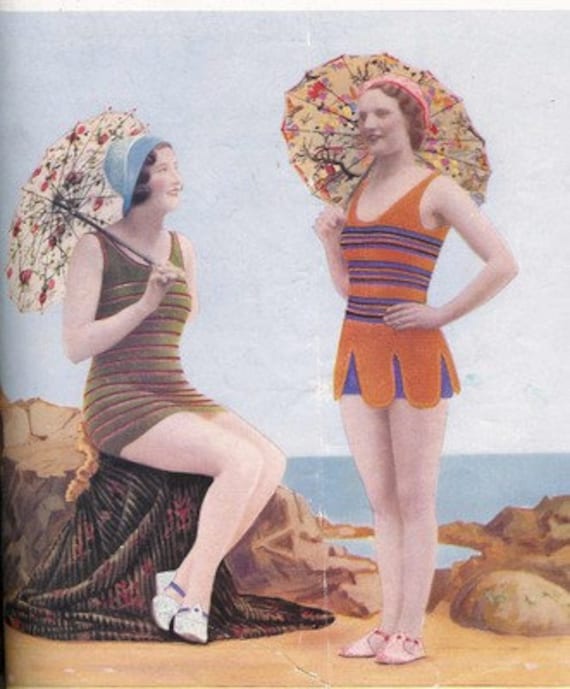 They also have a couple of sewing swim patterns like this top which is said to be a 30s/40s pattern.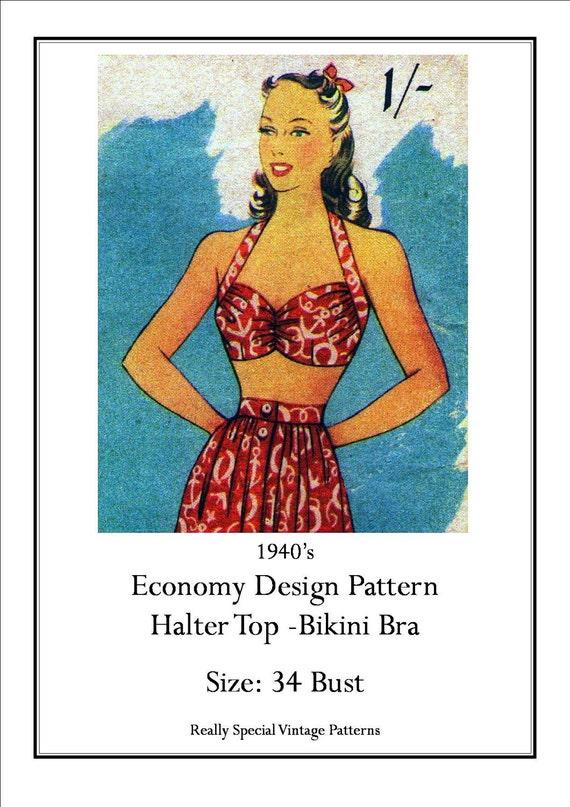 Check out Susan Crawford's book, A Stitch in Time, for some vintage knitting patterns, like this one (below)
Mrs. Depew has two knitting and crochet swim patterns. Both are from 1933 and are size 16. Here's a cute suit, ready to be downloaded: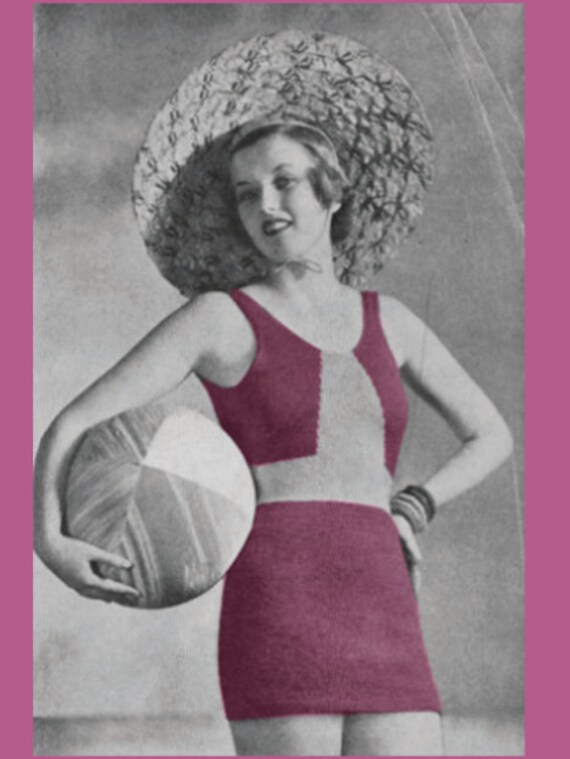 and here's another cute number with a skirt, even: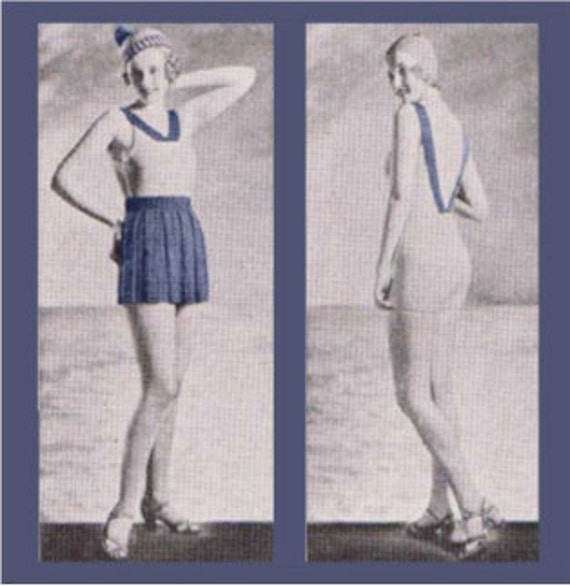 I know a lot of you might not knit but the idea here with today's inspiration is that you can take what you like, the lines and patterns within 30s swimwear and create the look by cutting, as if to color block block to come up with something truly inspired by this time period.
Anyone loving the 30s swimwear?